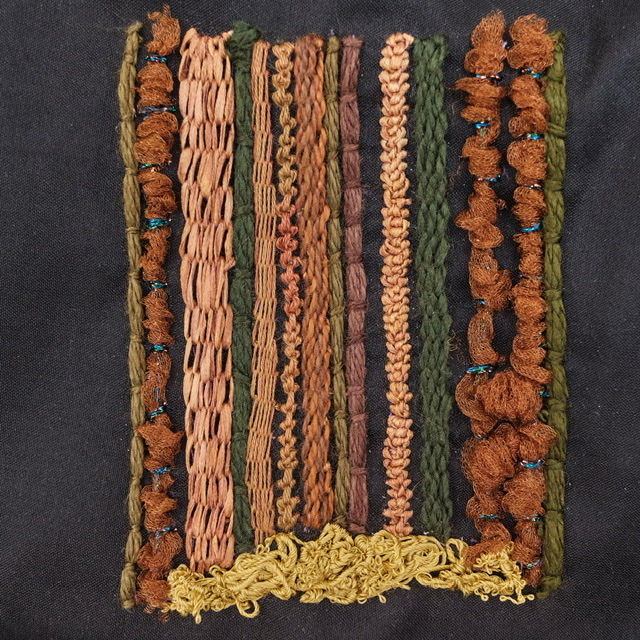 I've been really busy with work this week, but I wanted to leave a quick update about some upcoming classes that I am really excited about teaching this upcoming autumn. It's hard to think about cooler weather projects (much less Christmas) with this heat wave, but it'll be here before we all know it.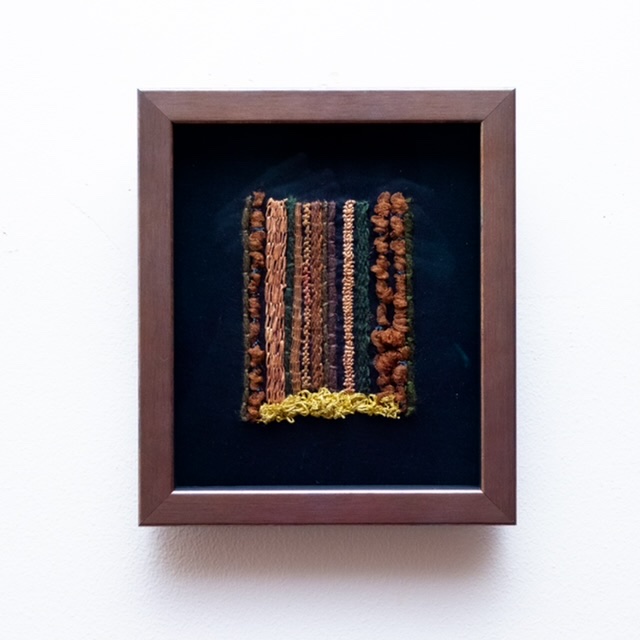 First up is this Fall Forest sampler that I'll be teaching! This is going to be a slightly unconventional (but seriously fun) class format where I teach you three basic raised stitches and then you get to play with a pile of funky and high-end threads and fibers to make your own forest. It's an easy and fun way to maybe try out some new threads that you've never explored before and make a pretty project for your wall just in time for cooler weather. It also makes a nice little framed project, but you could just as easily frame it in a hoop.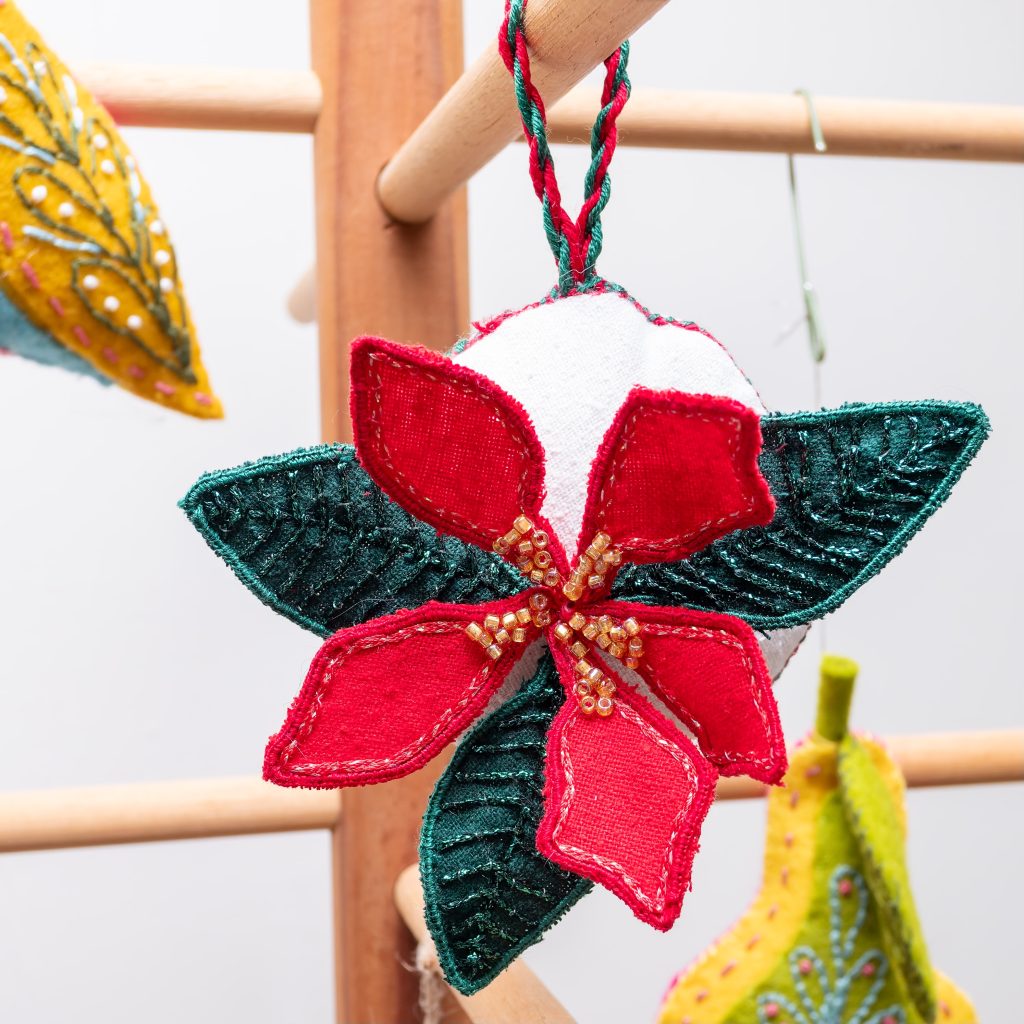 I know that absolutely no one wants to think about Christmas yet (including me) but I suspect this one will sell out fast so I'm putting it up here anyway. I don't have final dates yet, but it will run in two sessions sometime around Halloween. You'll learn how to make basic wired petals and leaves as well as lots of fun ways to decorate them! The second class will focus on simple ornament finishing, including learning to make your own twisted cord. This is a fun introduction to stumpwork Christmas ornaments and can be used to pretty much make any flower you want in the future.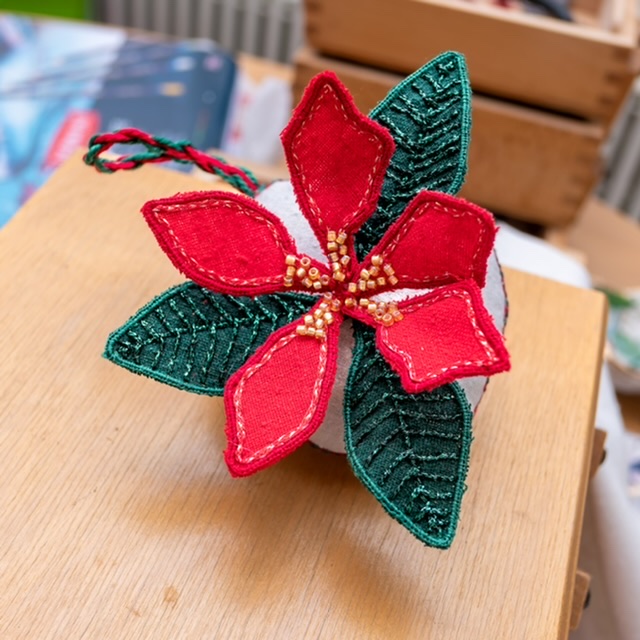 Both of these classes will be run at Denise's Needlework in St. Michaels, Maryland. Her shop has an amazing selection of threads and is a great shopping destination, and the adorable town of St. Michaels is worth a trip on it's own. For more information about dates and pricing, check out the classes page.
I am considering running a Zoom version of some of these in the future as well if there's enough interest, so if you'd like to take it but aren't local make sure to let me know! If there's a small group interested I will come up with some options.