Online Classes through Winslow Art Center: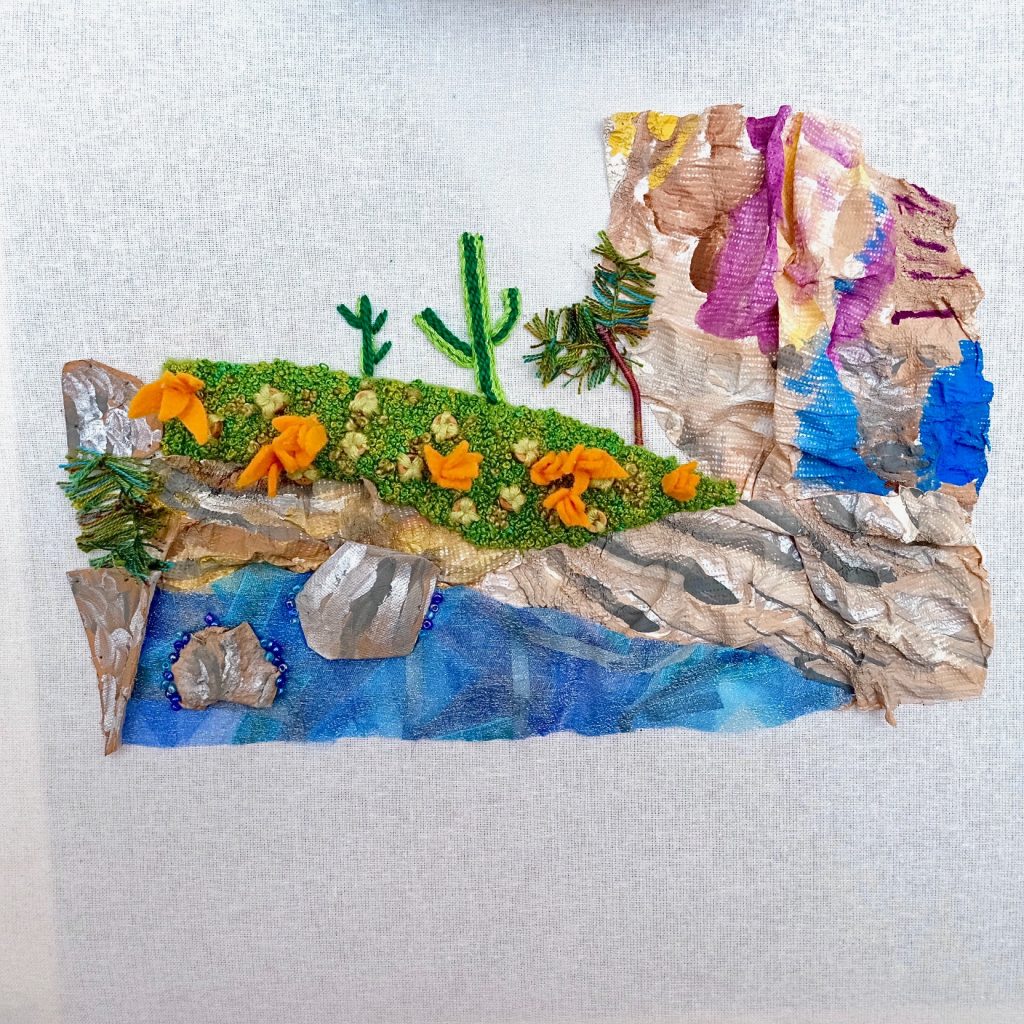 Mixed Media Nature Textiles
Date: Tuesdays, May 16th through June 3rd
Time: 11:00 AM-1:00 PM Pacific Time (2:00-4:00 PM Eastern Time/7:00-9:00 PM London Time)
Price: $225
Description: This class will teach students to create images of the landscapes around them using both classic and boundary pushing textile techniques. The exercises will progress from a simple slashed fabric landscape to learning how to render more complex and realistic natural landscape features as part of a full scene. Students will learn how to use paint, wires, thread, repurposed household objects and other resources to create their miniature landscape visions. This class is online with available recordings to all students for 60 days after the final day of the course. A message board with instructor feedback is also included so students can get creative feedback throughout the course.
In-Person Workshops through Academy Art Museum: