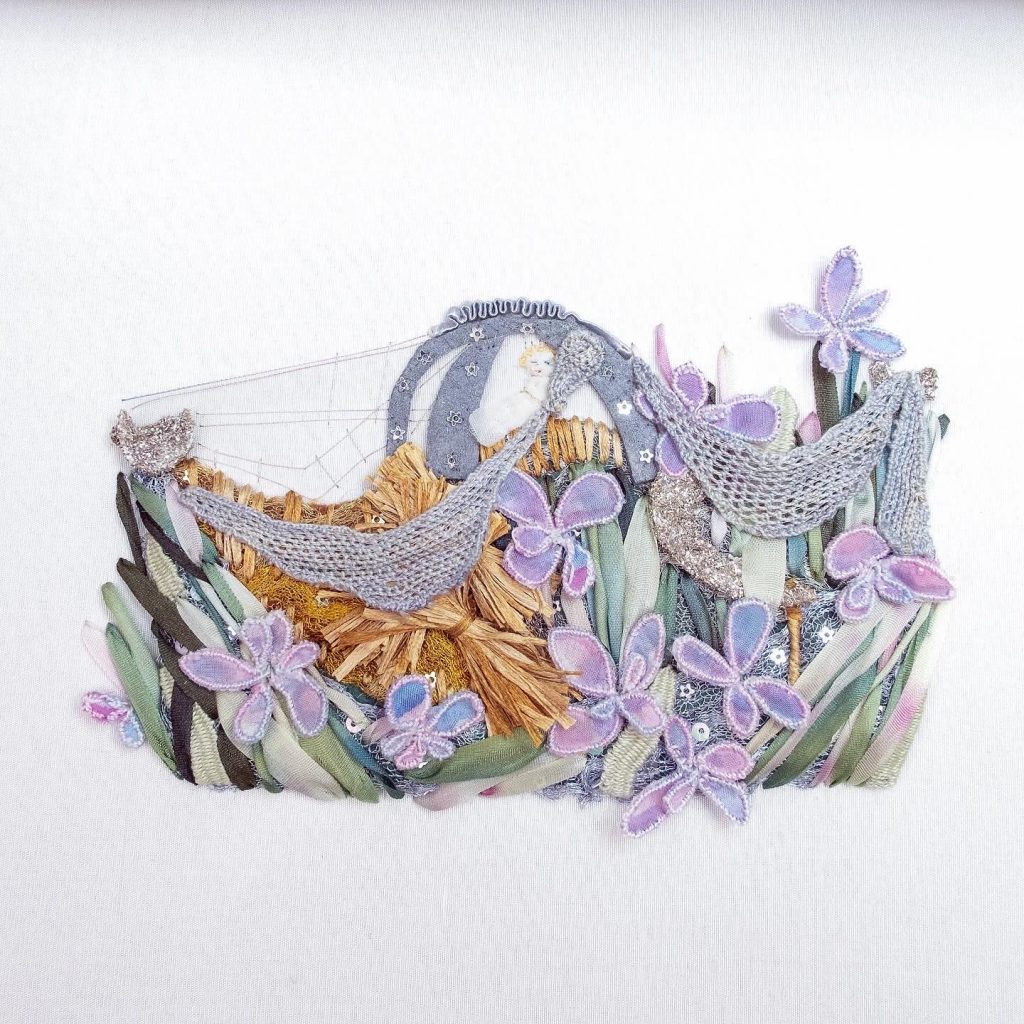 I submitted my final paperwork this week and also found out that I passed my year long raised embroidery certificate this week. I also had it confirmed that I will be a faculty artist at a museum starting this winter, so I'm sort of worried that next week is all downhill from here!
I did want to take some time to write in detail about the program, in part because I feel like there isn't a lot of public information about there about any of these embroidery education options. While they are all based in the UK, they all now offer virtual options which is basically required if you're an American and can't go to a four year art school/move to London to join the Future Tutor program. So without further ado, here's my American perspective on things as well as some photos of everything I made through the program. As always this represents my experience and results – someone else may have a different one.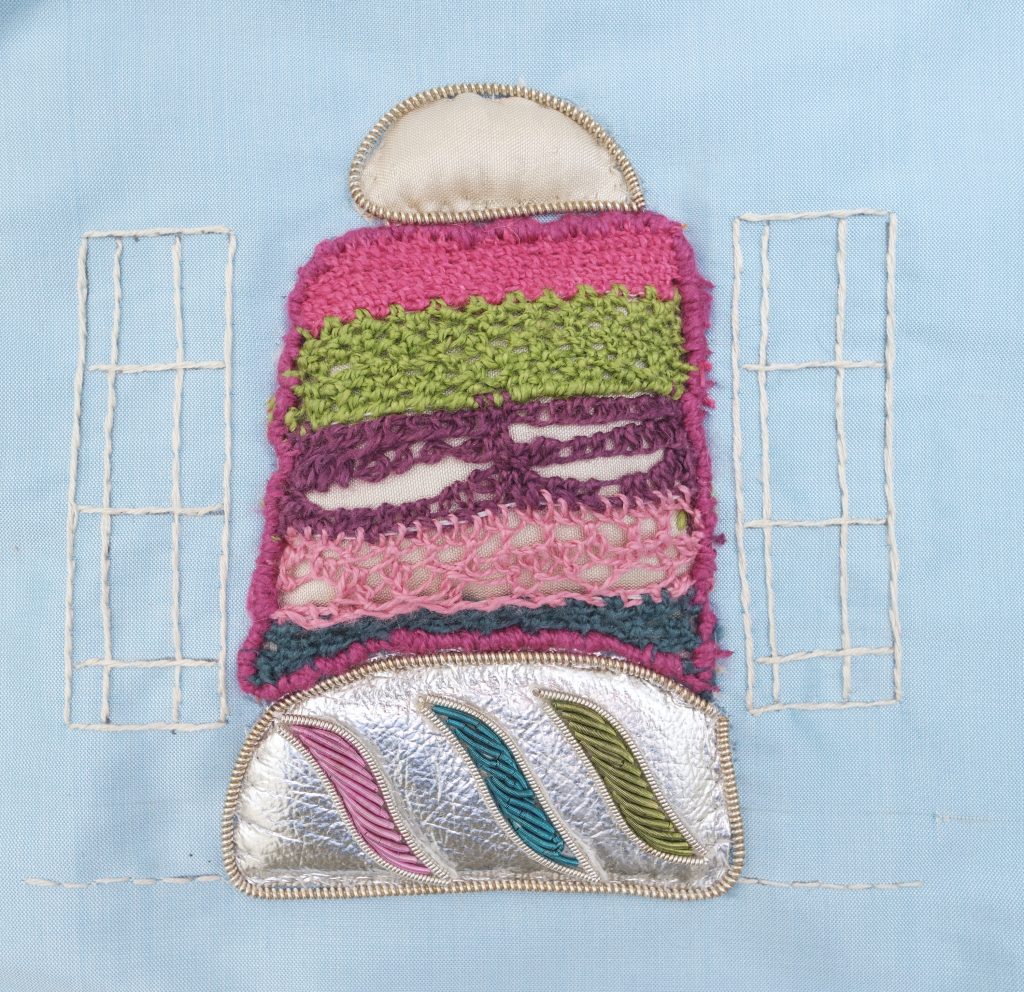 I came in with a lot of technical skills in embroidery and the drive to make a real job transition. My job basically died the first week of the covid lockdowns and I had a serious chat with myself about my future. I asked myself if I were to die in six months if I would have been happy with my job and my life and got a resounding "NO" back. I was privileged enough to have enough savings to take some time off work so I decided to go back to school and see if this embroidery thing could become a reality.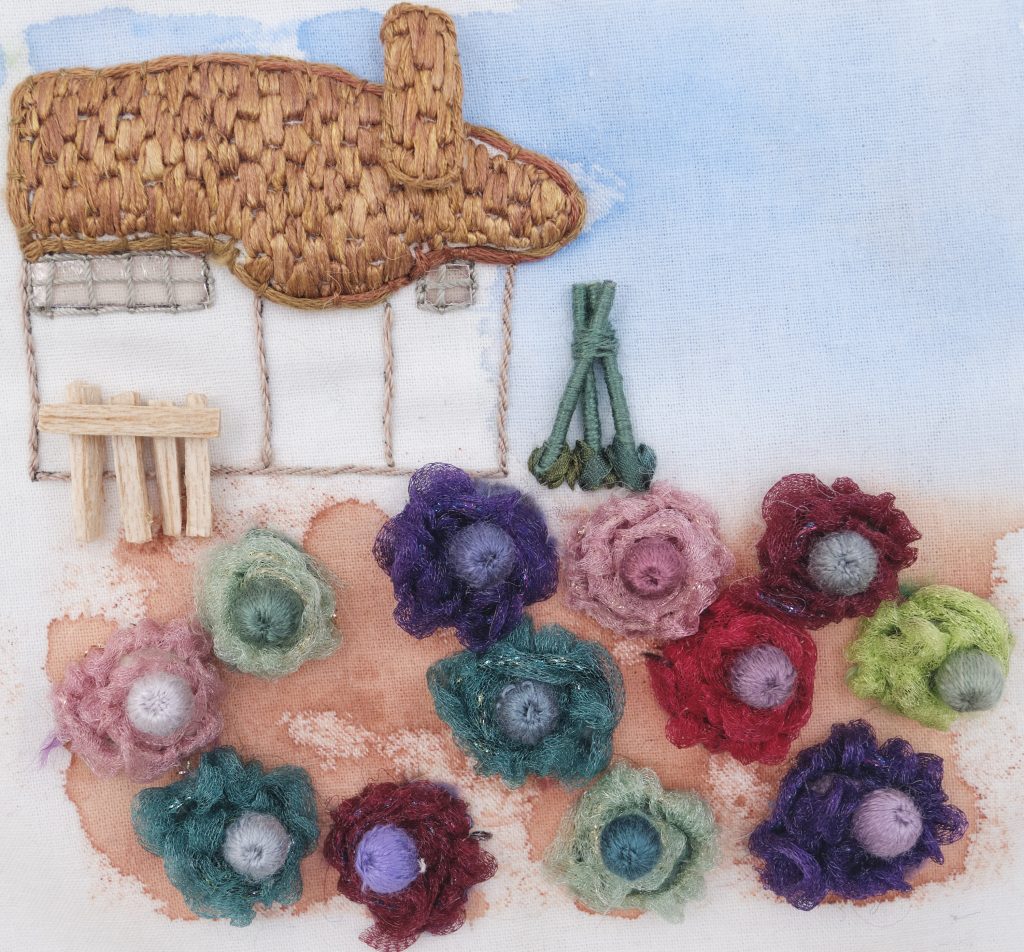 I'd dabbled in some RSN classes, and while I'd had several friends be very successful with them, also knew that I wanted more design work than they offered. I also wanted a program that would give me enough business skills to work right away, at least part time. If you're not in the UK, the easiest way to do this is through the School of Stitched Textiles.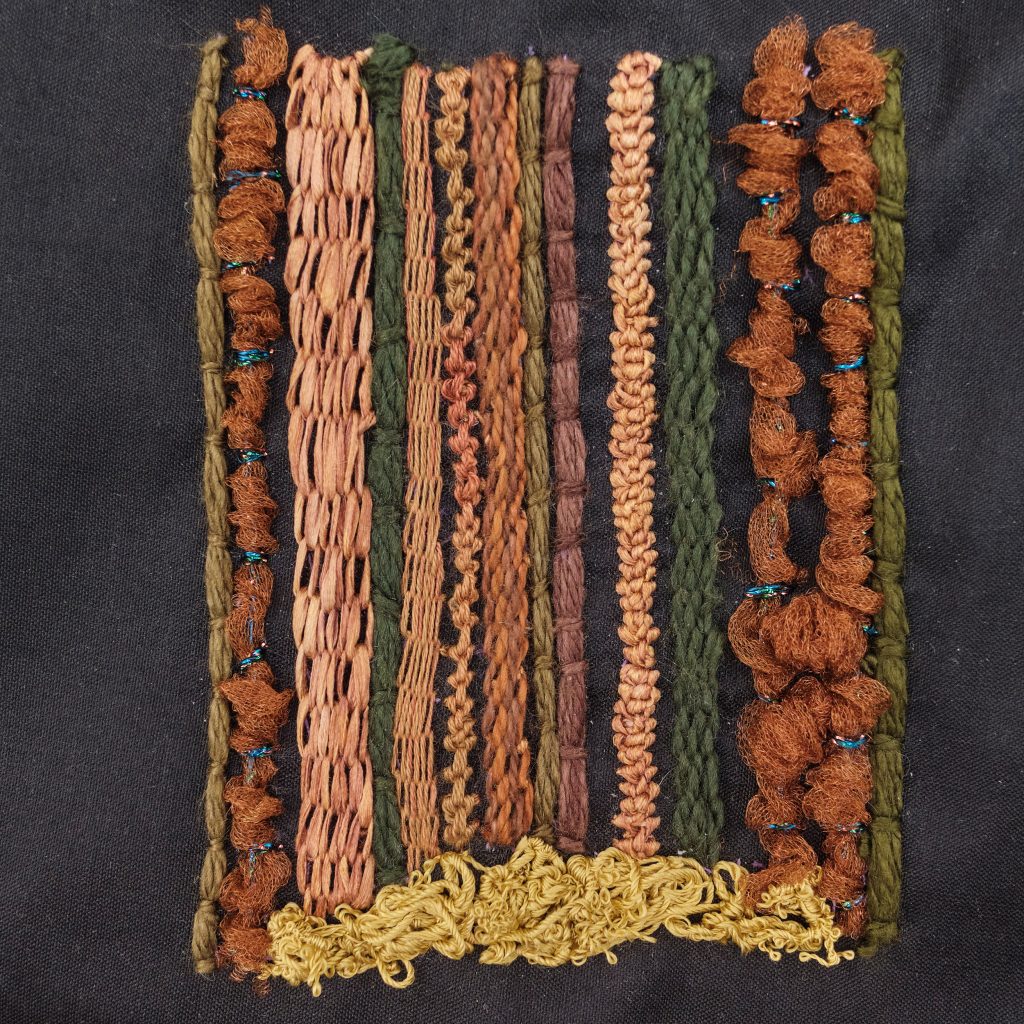 Module One asks you to choose an artist and essentially convert or re-design some of their work into student/teaching samples. I picked Kay Nielsen. These are pretty straightforward (although simplified) versions of some of his fairy tale illustrations and I was extremely happy with how they all turned out! As you can see, they focused on simple raised elements to create a complete design. You also had to cost everything out as if it were a kit, which was extremely useful when I got hired to teach the tree sampler.
Module Two is essentially art and design related. You take photos and convert them to abstract patterns and learn how to design with various software programs. I ended up not using any for my final project because I had such a strong idea of what I wanted to do, but you could carry them through to other modules if you wanted to.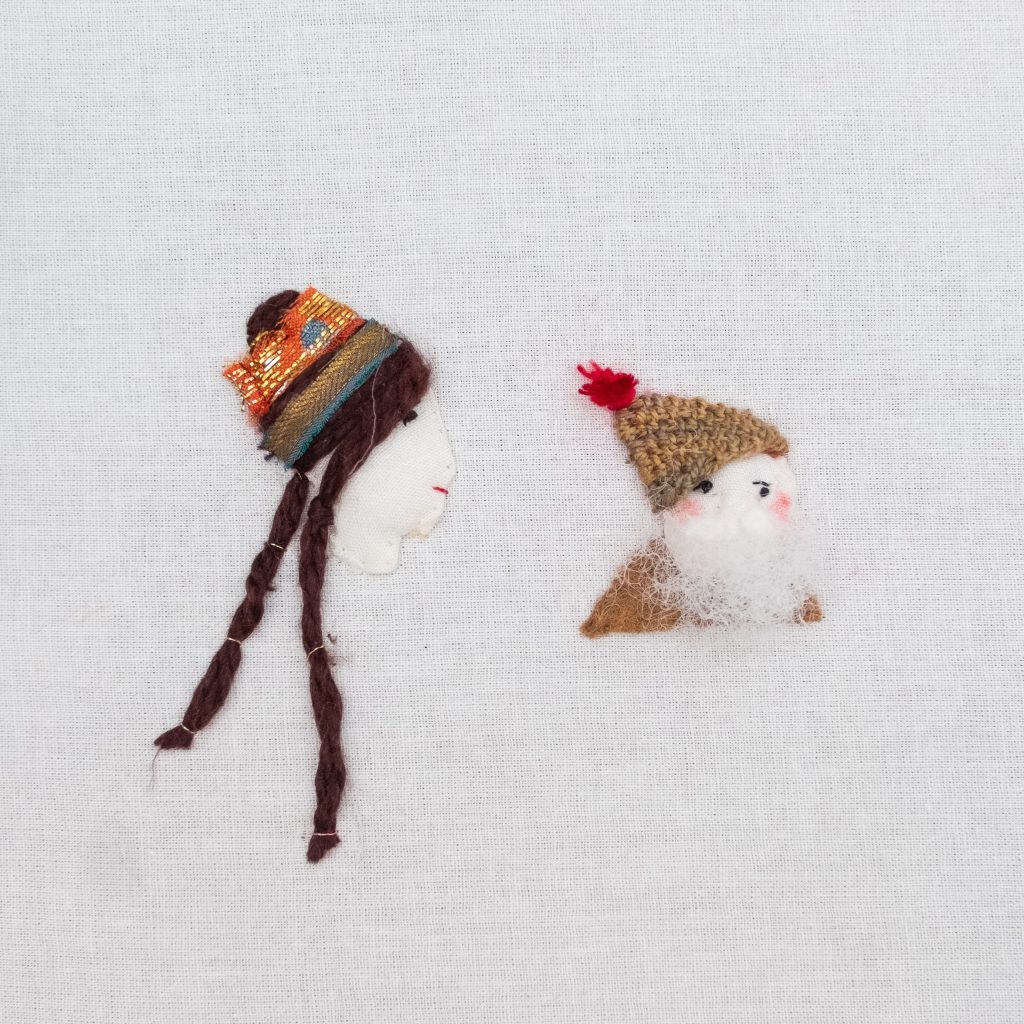 Module Three focused on figures, from making heads and hands onto a complete figure. You get two modules at a time so I actually completed my final project and then came back to these – I've always found stumpwork figures a little creepy and was not excited about having to make a bunch of them. I ended up really liking my final project for this module though!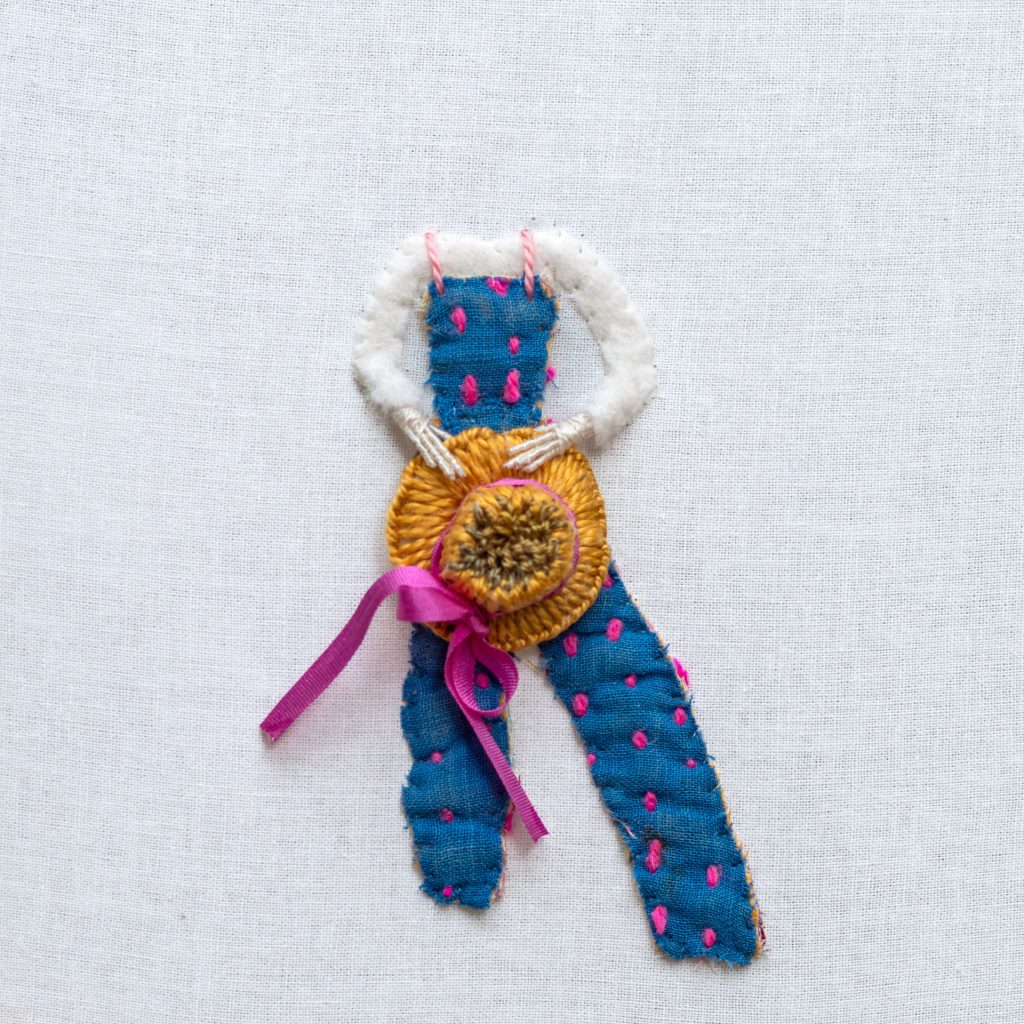 Since I'd already made my Mardi Gras float at this point, I choose a costume from another female Mardi Gras artist for my final figure. This is a butterfly by Carlotta Bonnecaze. I had so much fun making her little needlelace outfit!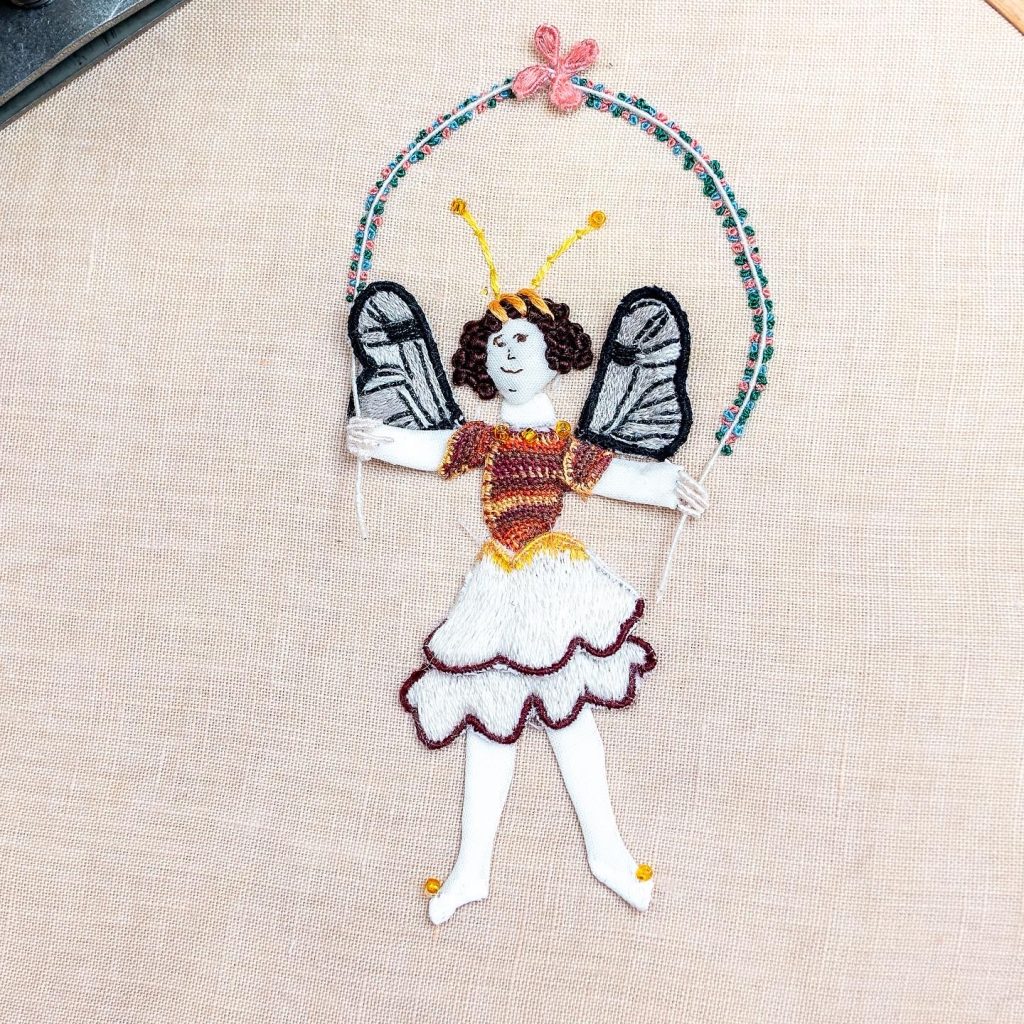 I spent nearly five months working on my final project, which came out to about 130 hours. It's based on a original Mardi Gras float design by Jennie Wilde and had 82 handmade pieces to it. I should point out that this was likely far above the expectations of the program – many of the final projects they showed as samples were similar in complexity to my module one samples. I wanted to make a really big piece with some juried shows in mind and I really like to build elaborate things with lots of layers. I appreciate that the program has lots of room for people to do their own thing as long as it meets the brief.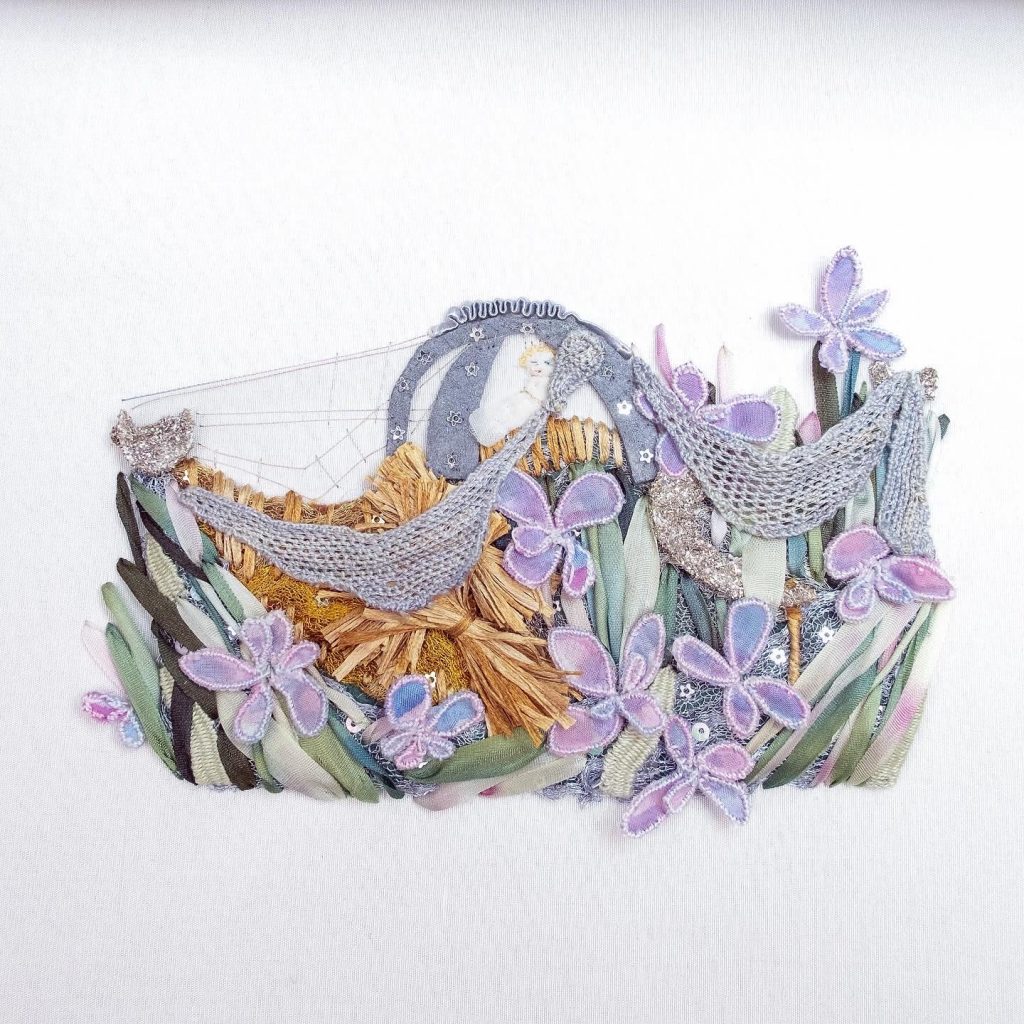 So I spent the year making a lot of pretty stuff, but what did it get me? Again, this is the results may vary part. In my case, a lot! I'm actually booked for teaching through Spring of 2023 now, partly as an artist faculty member at a regional museum. I've entered juried art shows. I was featured in the Inspirations Magazine newsletter "All Stitched Up". I have inquires about private students and am going to get a private studio setup once I have enough projects to offer people. Basically, I have a job!
While the program obviously focuses on technical skills, I would say it's main focus is helping you establish a design point of view. I never felt like my tutor was trying to make me into a cookie cutter embroiderer. All of her suggestions for improvements were in line with making sure my work still looked and felt like my unique vision. The business skills covered were incredibly useful and the fact that some of my samples translated to paid classes was icing on the cake.
I'm planning to start the Master Practitioner course this autumn to work on developing more gallery pieces with feedback to submit to juried shows! Until then I'm taking six weeks off to recharge and work on more student samples for my home teaching studio and also finalize some other local teaching gigs.
I really hope this is helpful to some of you out there who are looking at making choices about your needlework education! There are way more programs out there then when I started looking at this a few years ago, including a new one that SFSNAD is opening up soon. I really wanted to make this post to encourage people to go for it if you're determined enough! Art and a embroidery certification doesn't have to be something you wait to do when you retire. If anyone has any questions for me about the program, just drop them in the comments. I'll be happy to answer!