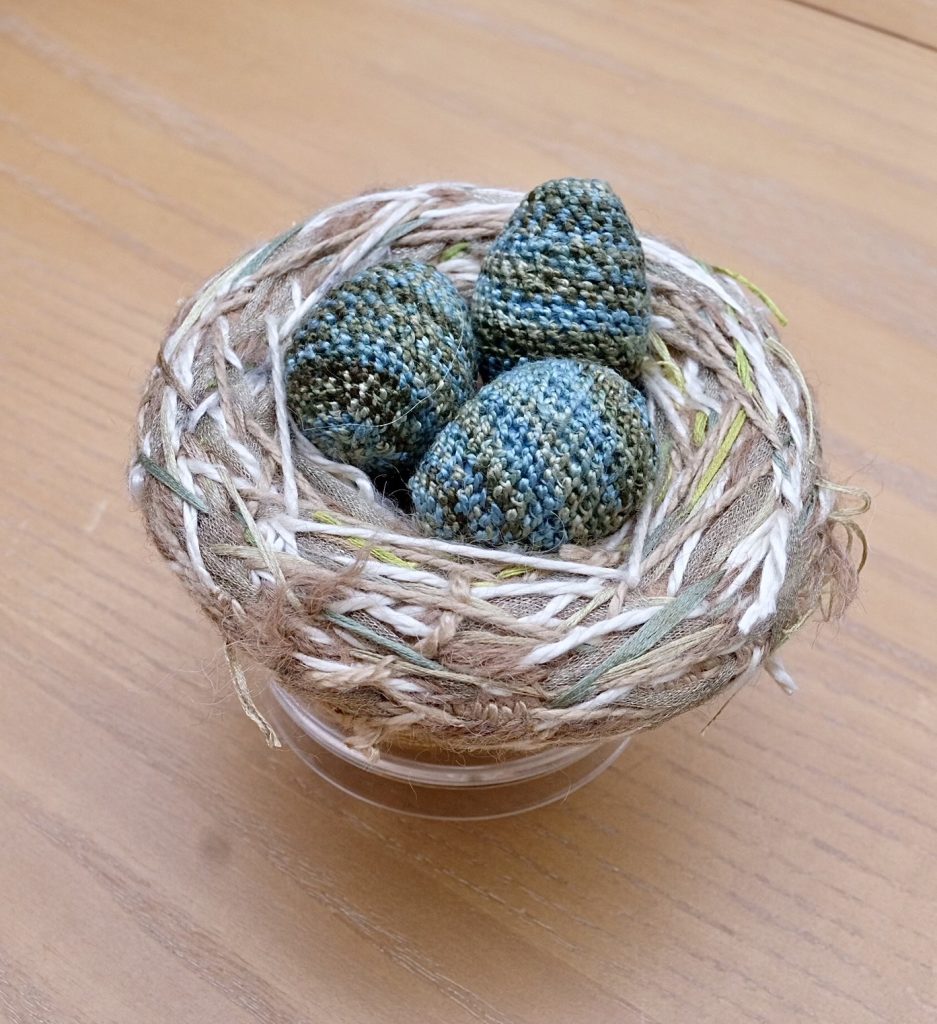 I have been really quiet lately both here and on Instagram, but that doesn't mean I haven't been working! We also had some life stuff crop up, like the 3rd floor of our house springing a leak and then finding out that our beautiful floors up there were really improperly installed wall tiles. Ugh.
All this time in the studio does mean I've been moving along on finishing lots of small teaching projects! I'm working on a medium size gallery project (35 separate pieces) that I am hoping to finish by the middle of October, but in between I've been working on this music box and a Chesapeake Skipjack project for Winter and Spring workshops.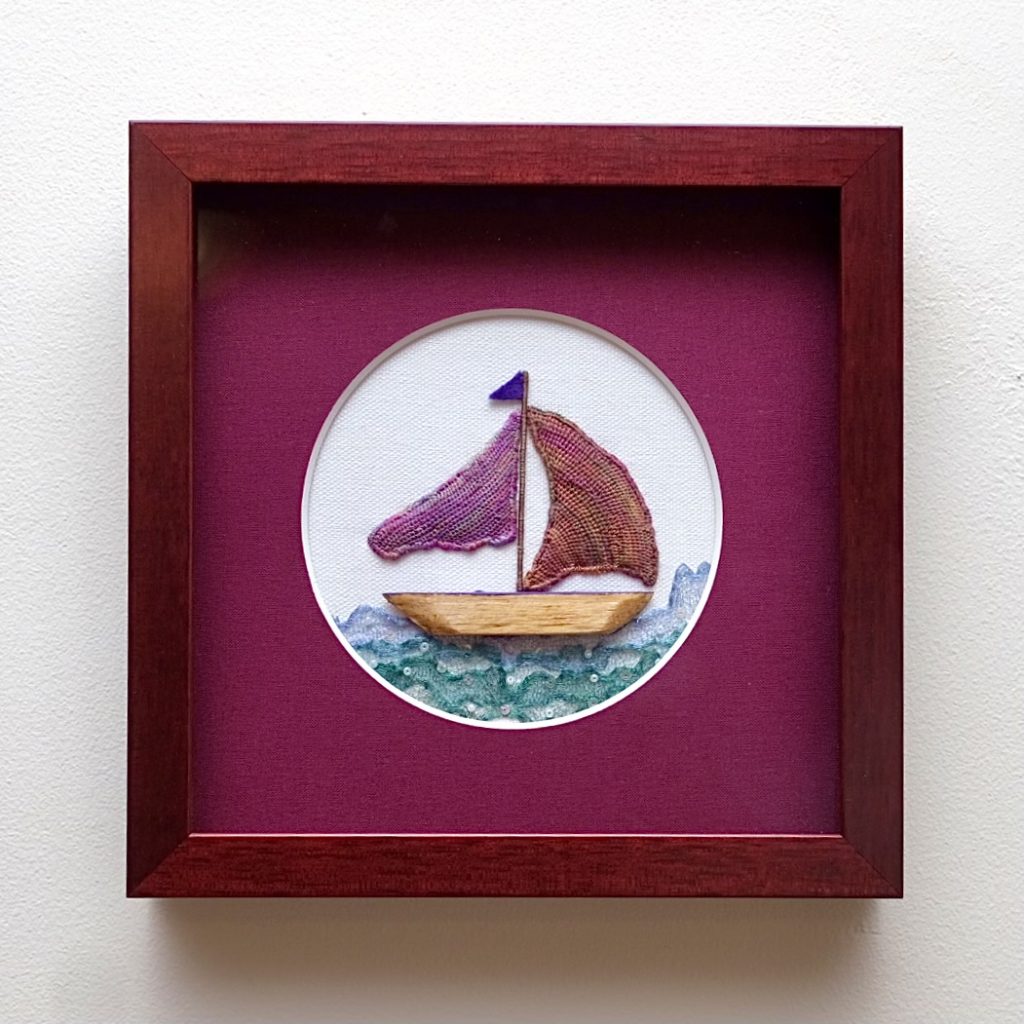 Both of these projects were designed for beginners and work on the principle that a simple stitch done with a really nice variegated thread always looks complex and artistic. I didn't make any changes from my original design to my final version with the boat, but I tried a ton of different threads out for the eggs. I also wanted at least one project that didn't have to be framed, mostly because framing is so expensive around here!
It's hard to imagine teaching in 2023 already but I suppose it'll be here before we know it! This also means I can start brainstorming projects for summer and fall of next year, as well as making their prototypes.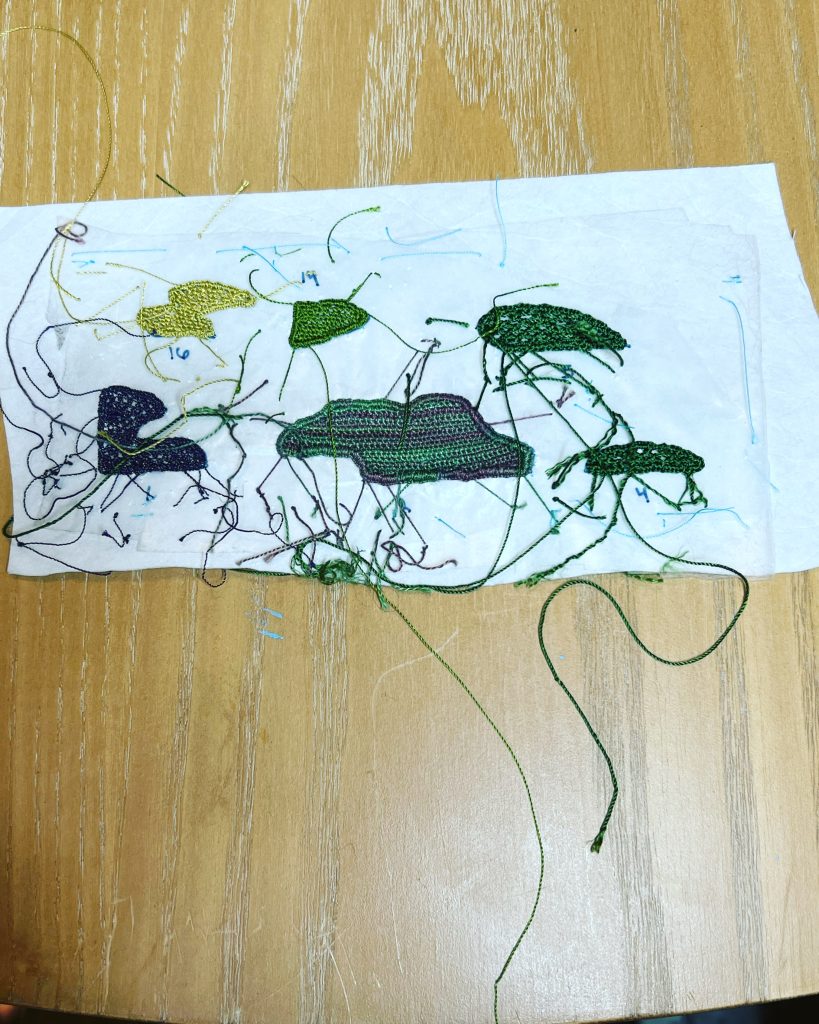 In the meantime, I'm working on the endless waterlily project for some gallery shows this fall – this is the first of three large needlelace pads of just lily pads. I feel like this is another one where I'll be cutting it close on the timing, but I'm hoping it'll be as spectacular in person as it is in my head. You can't really tell in this photo, but I even got to break out the Gilt Sylke Twist for this one.
How's the end of summer been for all of you? What embroidery projects are you working on right now?