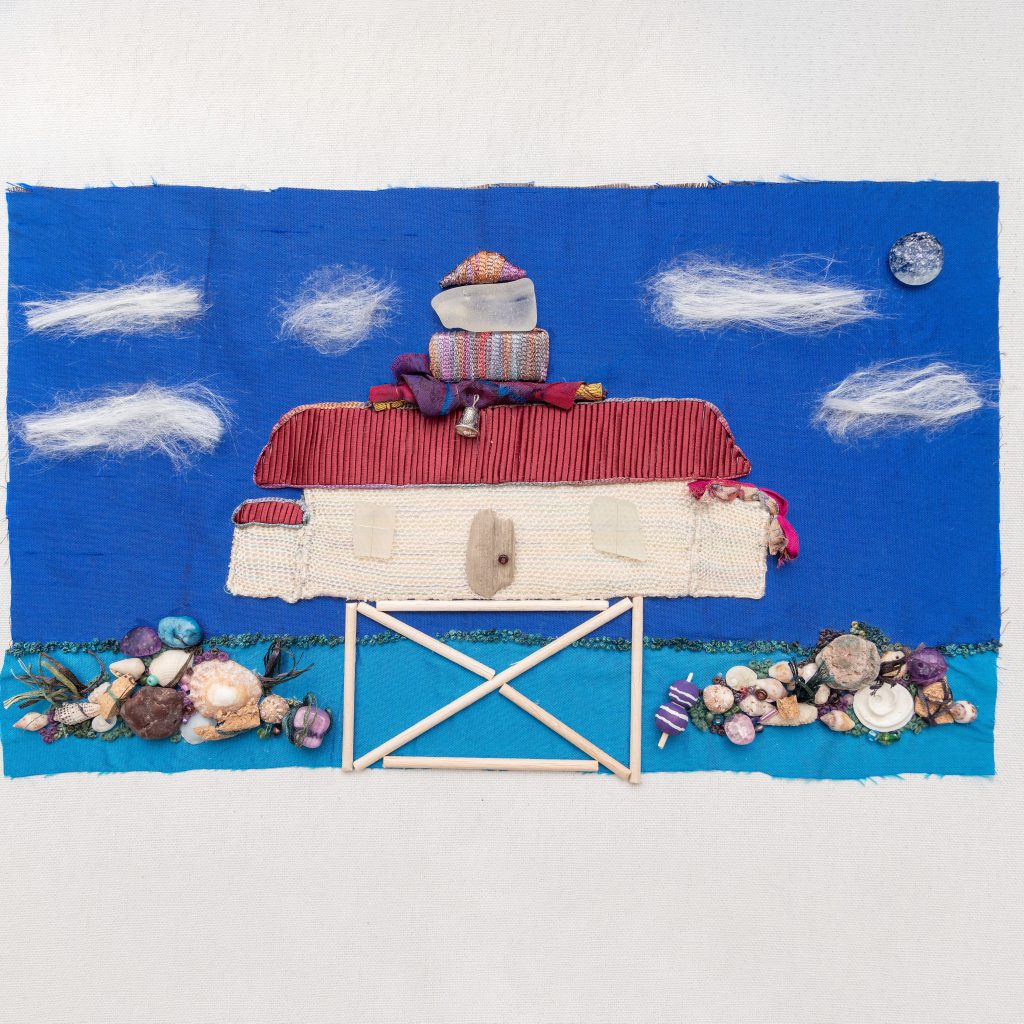 I hope everyone had an amazing holiday! I spent the run up to the holiday making a bunch of gifts for people but Christmas itself was lovely and quiet.
I finished this piece about a month ago but I've been sitting on all the photos so I could write it up properly! It was kind of a trial and error piece but I really loved the end results – it represents a real departure from stuff I was making even two years ago.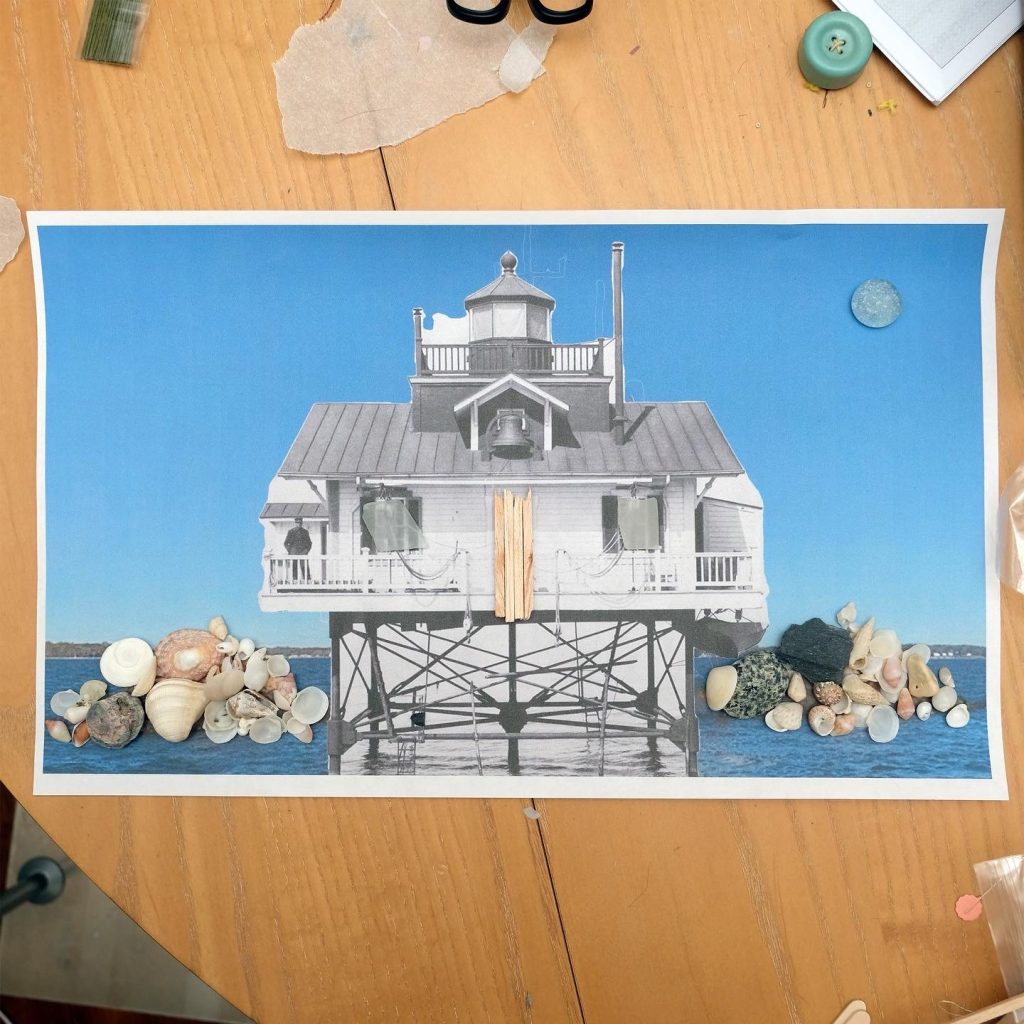 I had blogged about the start of the design awhile back, so those of you who read that can see it ended up in a reasonably different direction. I had originally envisioned this as an entry for Woodlawn and had decided to make something very technical and by the book that needlework judges would like. I made several different versions of each of the major pieces (the roof, the towers, etc) and just couldn't land on something technical that I also liked. I ended up liking this semi-abstract version of the lighthouse building better. It combines recycled sari silks and sea glass, along with some Oliver Twist Fibres lurex ribbons for color. In the end, I entered it into several juried shows for the spring but not Woodlawn. I just feel that it wasn't the sort of piece that they were probably looking for and I was happier to create what I felt was a stronger piece by the end of the process.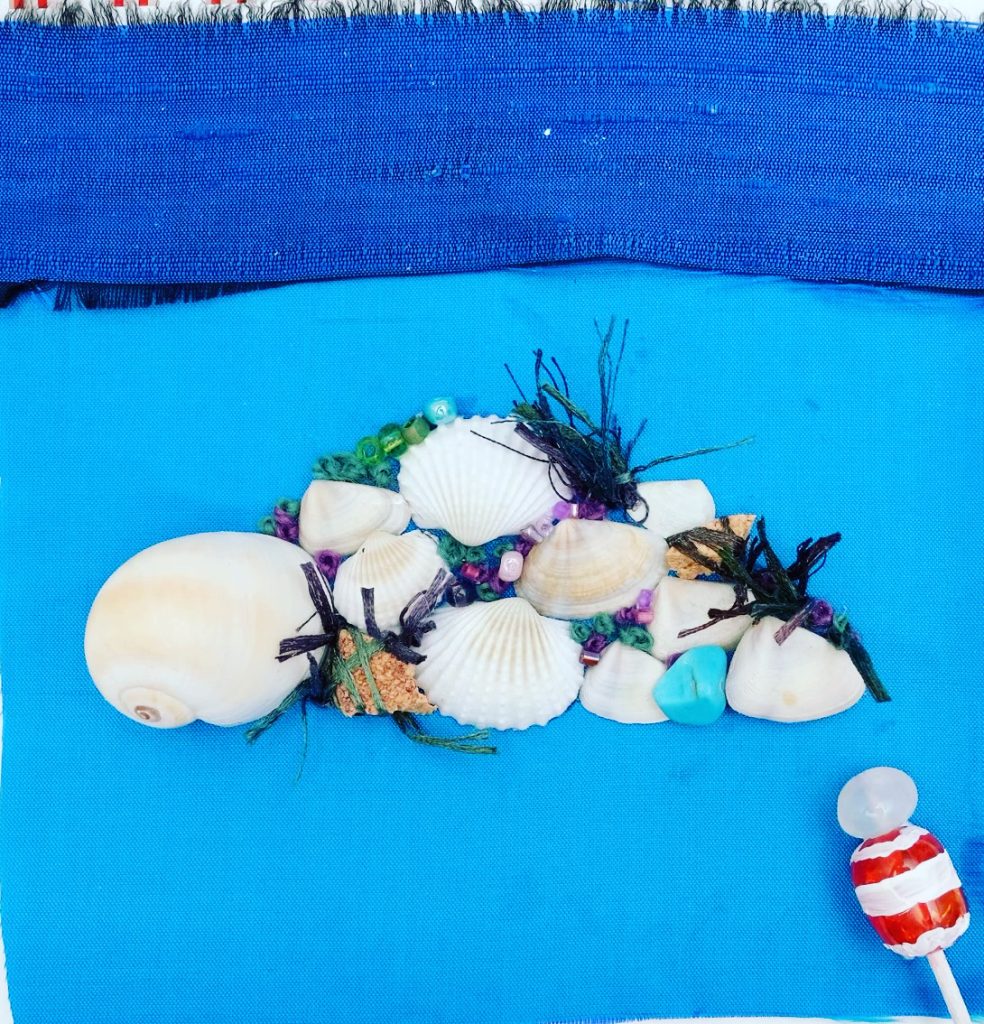 I started with this sample for the rock and shell piles and liked the idea a lot, but I ended up shifting the colors to match the building better for the final. I really loved the version I got to for the big piece, even if they were a pain to sew in. I learned a ton about mosaic glue during this project as well, as well as the possibilities for cut cork bits.
I had sampled lots of ways to decorate the piece of glass for the moon but left it plain in the final version. It was so stunning and detailed on it's own that I didn't want to detract from that. My friend Ginger found the moon glass on the ground while we were walking our dogs together!
As always, if I had to do it over I'd do many things differently, but I was incredibly happy with my unexpected results. I never really worry about if other people like what I make as long as I would be happy to live with it, and this is one I will definitely be happy to get framed and put up on my wall.