It's been raining and cold here for about four days now, which means I've been spending lots of cozy time in the studio with the dogs and the space heater. It thankfully enabled me to get a lot done over the past few days, so I thought I'd catch y'all up here.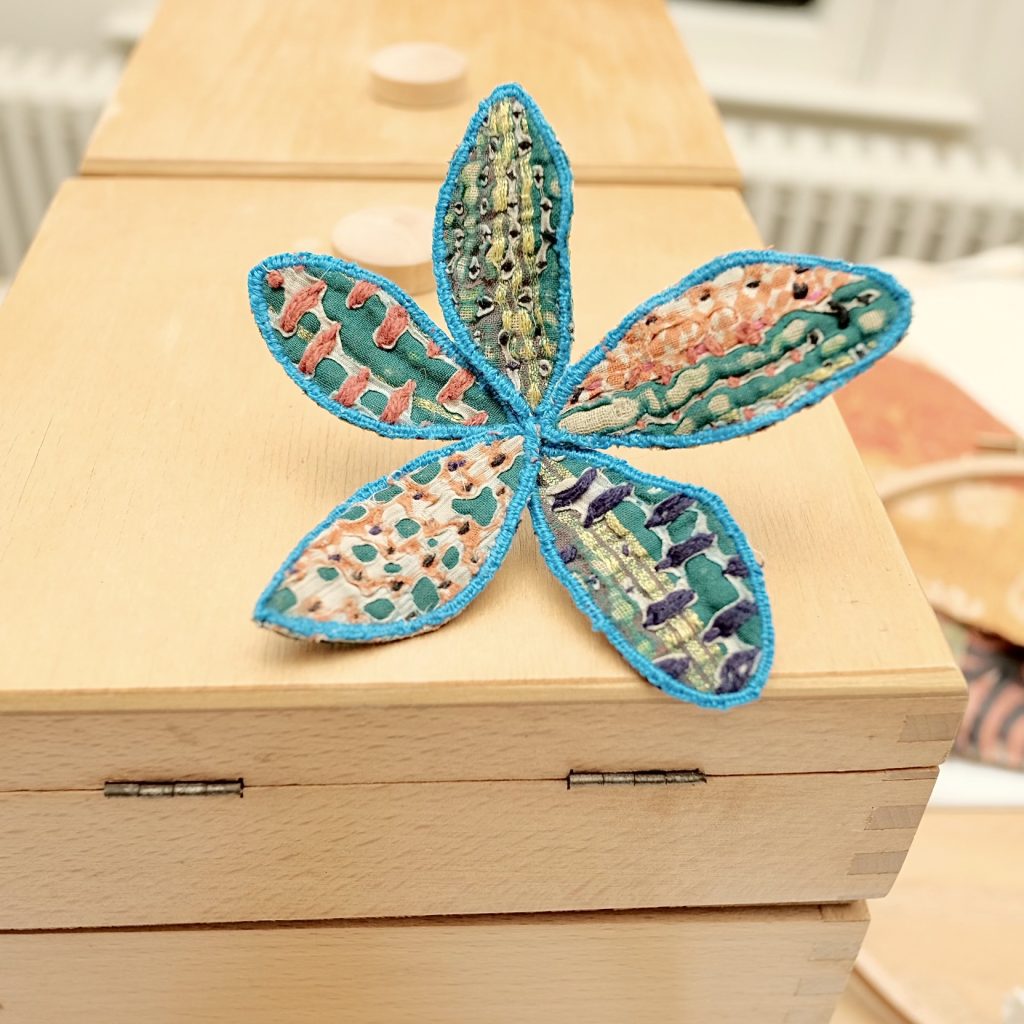 After my Fall Forest class at Denise's shop I got a ton of questions from students about what the next steps for stumpwork beginners might be. I suggested 3D flowers and lots of them wanted to return for it, so I'll be teaching that in November. Since we wanted to keep it really simple, I spent a bunch of time thinking about how to design a fun flower that wouldn't require a ton of extra decoration. I also wanted to show students how to reuse textiles or how to repurpose textiles that they may have scraps of.
I ended up basing my sample around a piece of kantha cloth that I had in my stash. I loved using the petal shape as a viewfinder to pick out all of the different micro patterns and looks within the fabric! We're using kantha scraps from Skippy Cotton for the class, but this would work just as well with a Liberty style print fabric or any other small scale print.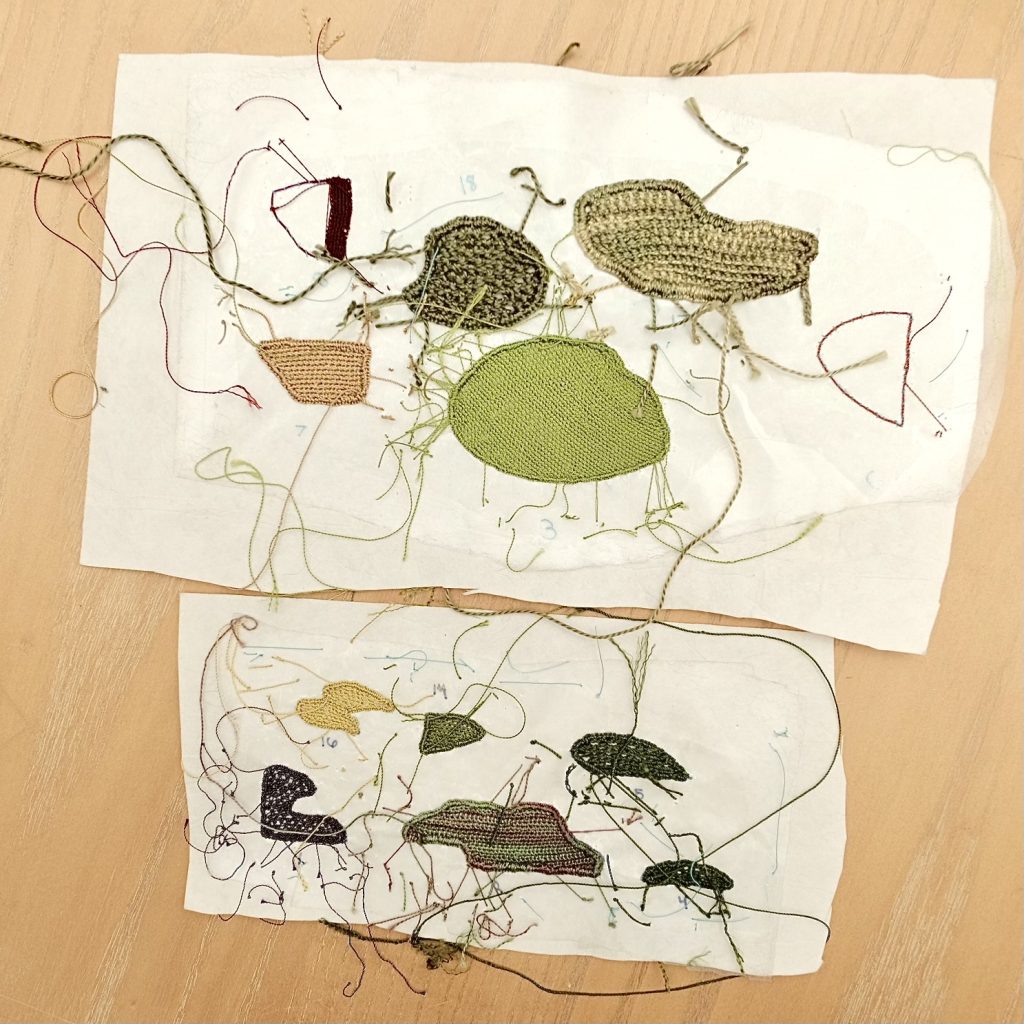 I'm getting close to the end of the piece making phase of this project, which is a bunch of fall colored waterlilies. I made 22 tiny flower petals in addition to these, so I'm only 8 or so waterlilies from being able to put it all together. I used a lot of Soie Gobelin mixed in with thicker threads because I liked the textures it made, but it really stretched the whole process out in terms of time. I hate showing these kinds of progress pictures sometimes because they are so messy, but all raised embroidery projects go through that ugly spaghetti phase for a bit when they have tons of needlelace pieces. I really need to hurry up and finished this one though or I'll miss the date for the show! I've only got two weeks left to finish it.
Since I've still got a lot of needlelace to go, does anyone out there have any good tv, podcast or audiobook recommendations? I feel like I've watched everything out there at this point and would love to make some new discoveries.